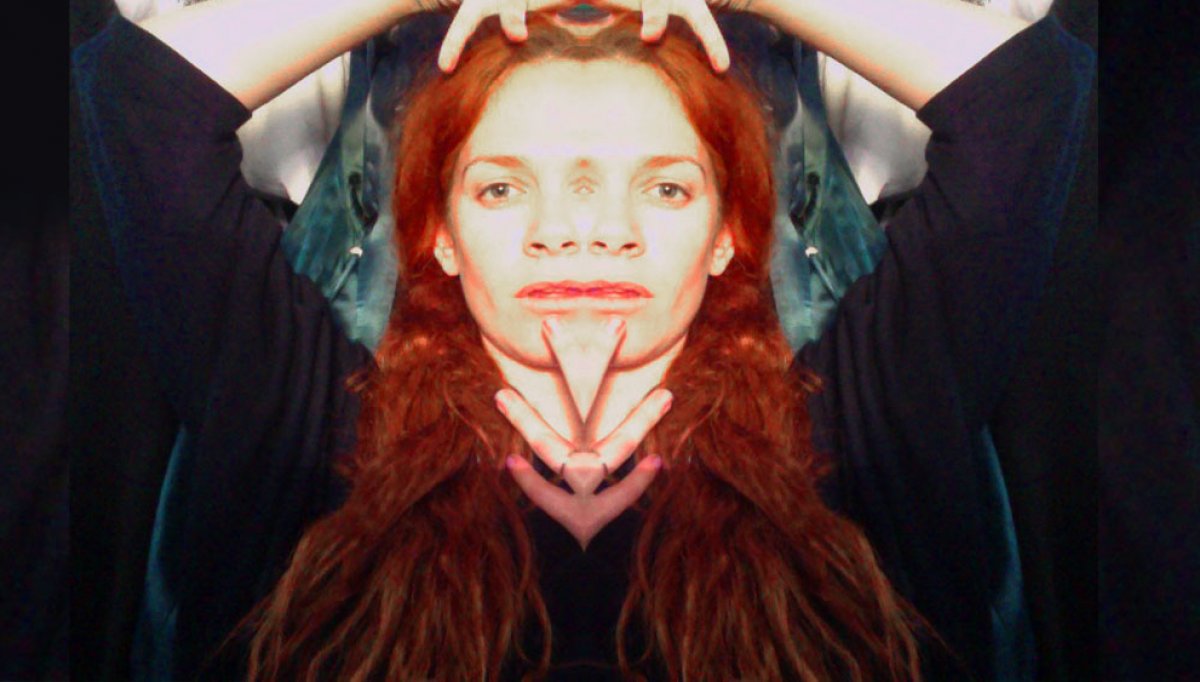 Through a joyful association with all things nature-themed Ofrin's work exhibits a production that's finely polished for pop digests yet suitably unhindered by genre constraints to create a rich, rustic and fundamentally daring sound. With vocals that sound at once enchanting yet somewhat haunting against a lush jazz-influenced backdrop, Ofrin grounds her work in a free flowing, somewhat sombre sophisticated sound. Her previous offerings Rust & Velvet and On Shore Remain helped to establish Ofri Brin as a fascinating, burgeoning voice in melodic left-field pop circles. Her new album The Bringer looks set to expand upon her harmonisation of art work, music and costume design in delivering a multimedia feast.
Moving to Europe after beginning in Tel Aviv, and settling in Berlin via the UK, Ofrin is constantly honing her craft and steadily building an impressive catalogue of obscure but instantly listenable musical pieces. LSD's Evan Musgrave had the chance to talk to her about her musical project so far, the intricacies of her sound and some of the unorthodox practices going into the creation of her upcoming album.
LSD: What influenced you to move to Berlin?
My musical partner at the time was living in Berlin for one year so he suggested I will move there as well. Also my grandfather came from Leipzig so I am partly German which made it interesting.
LSD: Your website says you were born and raised on a scenic, secluded community, how do you this background has influenced your music?
I think it mainly influenced my texts and creative perception rather than a direct influence on my voice or music. The connection to nature was always very strong there; I use quite a lot of analogies and metaphors involving nature to describe situations.
LSD: How do you think your previous musical projects helped to develop your dynamic singing voice?
I was always felt my voice was dynamic in my former projects, but I guess now I've became better at bringing that into the studio. Being dynamic on stage was always easier for me, but in the studio I was giving into intimacy and that made me sing in a certain way. With The Bringer I had the time and chance to go deeper in the sense of what mood exactly I wished to transmit and it was easier for me to be closer to myself in expressing it. I also recorded all vocals either at home or in the woods, home gave me the freedom to be as genuine as possible and recording in the woods gave me the freedom to just explode without resonating or bouncing of walls of a room – that was an incredible experience. Actually that was the reason why we went into the woods – to try and bring out the dynamism of my voice and to shed this 'studio intimacy'
LSD: Another notable aspect of your body of work is its eastern influences. Why do you feel it's important to incorporate a broad range of musical influences into your songs?
I never really chose this as an approach, I never had the idea in my head 'wait let's try to bring in an eastern vibe', it poured out of me. I guess it just has to do with where I come from, the combination between east and west.
LSD: You're known for also creating the artwork, videos and costume design; do you think it's important for artists to maintain control over all aspects of their image?
I don't feel it's necessarily important to maintain 'control', but yes my vision in terms of my project is usually very strong on the visual side. I was a painter before I even knew I could sing, so this field isn't strange to me. In general I am a very curious person so I like to try out new things such as video art, graphic design and costumes, and I really much enjoy working with other people from the creative arts.
LSD: Your new album The Bringer signals the first time you've worked solo on a project, what was it like making such a move?
Oh! Liberating! It involved tons of work but it gave me so much power and belief and trust and freedom, I'm still floating on this cloud of euphoria for having gone this route. Of course that doesn't mean I only want to work solo, but it was a great experience.
LSD: The Bringer started off as a conceptual live performance, how did you attempt to translate this original concept into recorded form? Or did the concept end up changing significantly in the process?
The concept stayed with me throughout the recording of the album. After performing the project live on stage it was important to capture the atmosphere of it in the studio. I was always very much aware of the message I was aiming to transmit through the music and that made me choose certain ways of recording or certain instruments, such as the woods recordings or the fact that I always kept a balance between the organic and electronic world, which is a big part of The Bringer's message.
LSD: Finally, what has been the biggest lesson you've learned so far in the music industry?
Oh the INDUSTRY! What I've learnt is that the industry is moving back to the people, the people are becoming the media more and more, I think formerly an artist persona was made to fit his or her style, or to promote them in a certain way; today I feel that the audience is looking for the a genuine and honest personal connection.
After all the time of the big record labels is kind of over… and to be honest it was only here for about forty years, if not less. Forty years is a very small chapter in history, so change is evident all the time. I'm curious to see what comes next, but I think it's very important for us to understand that an artist should be supported and not used, after all art and culture is in my eyes a necessity for an open mind and heart and in many ways communicates much more effectively issues that don't exactly transfer in normal discussions.
Get The chance to win 2×2 tickets for her show at Festsaal Kreuzberg (Berlin) on May 12th, 2013 by posting the answer for the following question in the comments below: What unusual place did Ofrin decide to record the vocals for much of her upcoming album?
Stream: Ofrin – The Bringer (Album Snippets)

Video: Ofrin – Blankets (Live For Berlin Sessions)